Trygg padling - her på engelsk
23.09.2021 12.05.11
Kajakk-, kano og brettpadling blir stadig mer populært i Norge, både langs kysten og på innsjøer og elver. Her er noen gode sikkerhetstips på engelsk.
I samarbeid med Redningsselskapet og Sjøfartsdirektoratet har Norges Padleforbund laget noen råd for trygg ferdsel for deg som snakker engelsk eller har padlevenner som gjør det.
Padling gir uendelige muligheter til trening og utforsking av naturen, men dessverre skjer det ulykker hvert år. Ferdigheter og kunnskap er viktig for trygg padling. Denne brosjyren gir deg informasjon om hvordan du og vennene dine kan være trygge under padling.
Klikk her for å lese brosjyren.
God tur!
In English:
Kayaking, canoeing and stand up paddling (SUP) are becoming increasingly popular in Norway, both along the coast and in lakes and rivers.

In collaboration with the Norwegian Maritime Authority and the Norwegian Society for Sea Rescue, has the Norwegian Canoe Association made these safety codes for paddlers.
Paddling offers endless opportunities to exercise and explore nature. Sadly, serious accidents happen every year. Skills and knowledge are key to safe paddling. This brochure provides you with information on how to stay safe when paddling. We wish you a safe and enjoyable time on the
water.
Click here to read the brochure.
Stay safe!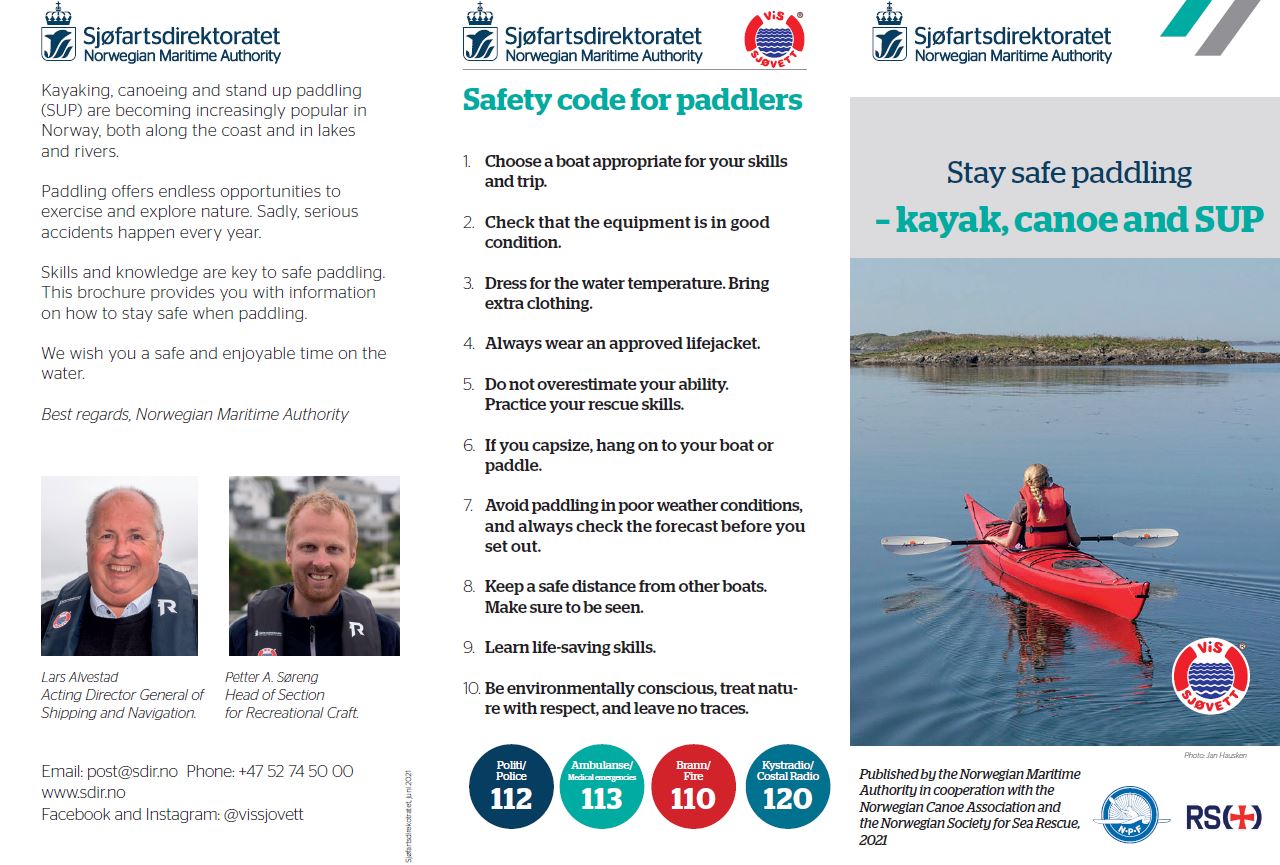 Tags: #Generelt